"Homefeathers – Helping Others Feather a New Nest"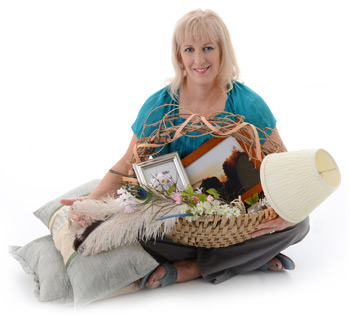 Ever since I was a little girl, I was planning and designing. Through my schooling, church and community activities, I have always wanted to give back. I am passionate about helping others and making things better.
I entered Occupational Therapy however re-focused and obtained my Diploma in Recreation Administration for Special Needs; working with seniors, the disabled, children and managed numerous programs.
I then decided to fulfill my artistic side. Moving from Calgary to Toronto, I obtained my Bachelor Degree in Interior Design at Ryerson University. After working in retail and store planning, office and hotel design, I focused on residential and commercial projects. I then formed my own interior design business.
With my interior design connections, I am now merging my two passions by connecting the surplus of products in the design industry, to help women. My new program is called; "Homefeathers- Helping Others Feather a New Nest". This program aims to help provide interior design products to women who have had to flee from their homes, often in the middle of the night, with nothing. We all can help provide them with items to feather a nest and make a new home.
If you wish to become involved in supporting this cause with interior design products, please contact Lorelie Noble at Design Details.
Check out the  Publications Section for more info.
Contact Lorelie at: info@interiordesigndetails.ca